Engineered sealing solutions
Mechanical seals
Who we are
Ceraseals designs and manufactures seals and associated products mainly for the oil & gas, chemical, pharmaceutical, pulp & paper, power, mining and many more industrial applications. Today, it provides the most complete selection of engineered mechanical seals and sealing support systems. Ceraseals products are globally recognized as a trusted brand in the process industry. Dedicated to delivering the highest quality support, Ceraseals services and solutions integrates hydraulic, mechanical and materials engineering knowledge with creative solutions. It improves equipment reliability and system performance, reduces energy consumption and improves the safety and environmental impact of operations.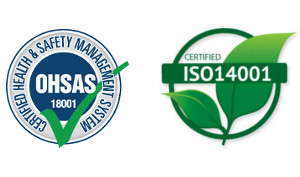 Environmental, Health & Safety
Ceraseals management and employees take active participation in establishing and supporting Environmental, Health and Safety (EHS) policy and procedures. By maintaining compliance with applicable EHS laws and regulations Ceraseals strives to ensure the health, safety, and welfare of its employees and others affected by its business operations.
Global Sales & Service
Our aim at Ceraseals is to ensure utmost satisfaction of our customers where we ensure international quality and close proximity. And because our partners are globally located we can be present in person anytime offering engineering services whenever needed. Our customers are spread across all the continents and we are very proud to state that we have 100% retention rate, we have a satisfied base of over 1000 customers across the globe
Our Legacy
At Ceraseals we care. We ensure that we make each of our production processes safe for our employees and our environment. Each seal produced is a proof of endless dedication and passion each member of Ceraseals has. Today more than 100 associates are part of the Ceraseals family. Where each day becomes a new opportunity, where innovation and creativity meet fine craftsmanship, where knowledge, experience and hard work become the pillars and the vision to globalise becomes the foundation.
Excellence is the result of always striving to be better. At Ceraseals we make it happen!
Engineered Seals
With a wide range of products and services, CeraSeals and partners have solutions for every sealing requirement – such as Pusher Seals, Standard Cartridge Seals, Elastomer Bellows Seals, Metal Bellows Seals, Engineered Seals, Split Seals, Gas-Lubricated Seals and many more.